About Echrontech
Echrontech is a famous web design company, whose headquarters are in Delhi, India. Our expertise lies in delivering quality and pocket-friendly business and IT solutions. With 8+ years of experience in the digital field, our web development company ensures an overall development and growth of your website.
Our team consists of highly learned and experienced members, who ensure quality results. Our web development company combines extensive industry experience with the latest tools, which in turn accelerate your business. We, at Echrontech, implement and support innovative business tactics that establish the required ground for the development and growth of any business in today's competitive world.
Our Sister Concern

CROMATIK is New Delhi, India based company providing Graphic Design, Website Designing, Social Media Marketing Services, Social Media Accounts Management Services & Mobile Apps Development Services across the globe.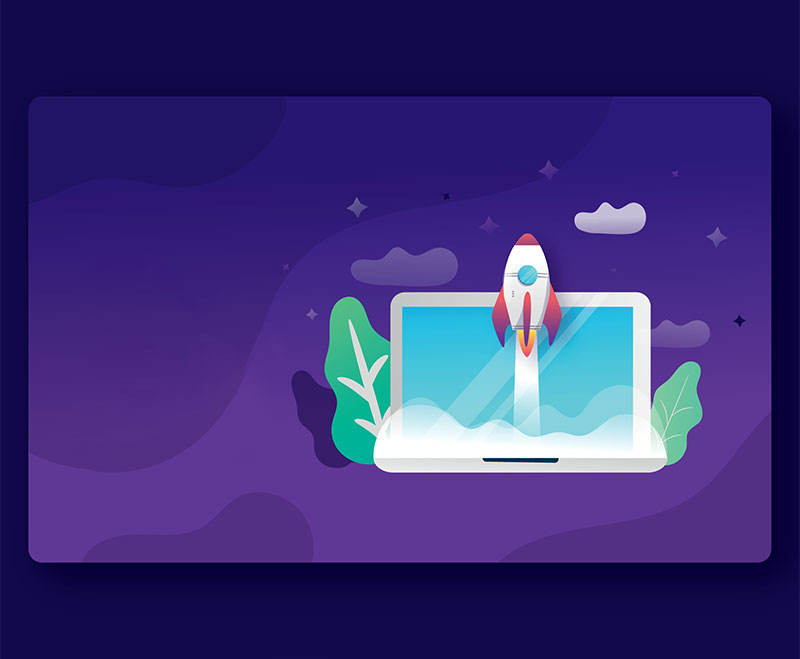 What we do
We are a very versatile and flexible company. Our team consists of highly experienced members who are masters of their fields. We offer a variety of services ranging from website development to video production. Our vast fields of expertise is what differentiates us from the crowd. With thousands of companies entering the market everyday with the sole aim of profit, our motivation lies in customer satisfaction. We deliver nothing less than the best.Echrontech is the best choice you can ever make.
Strategy
Market Research
Strategic Direction
Digital Marketing
Creative
Graphic Design
User Experience Design
User Interface Design
Craft
Web Development
App Development
E-commerce Development
Our Approach
We have a very practical way of looking at things. The modern world demands uniqueness and creativity and thus, we approach every assignment with a different point of view. We aim to help you develop you own place in the competitive world and thus provide services that ensure your success out there.
DISCOVERY

Before we commence the development process, we communicate with our customers and understand their needs and ideas. We believe in having thorough knowledge of what you have to offer. This helps us in providing you with the best services that convince potential customers that you are the best.

STRATEGY

An organised way of executing any plan is the best way to start. A strategy gives you a direction and gives you a window to actually analyse and improve all your steps. Echrontech first creates a strategy and then commences work and that is why our services are the best.

DESIGN

A creative design helps grab attention of viewers and forces them to have a look at what you have to offer. Our team of experts first plan a rough layout and then go through a number of steps to select the final design. We never compromise on quality and do all it takes to deliver the best.

BUILD

We use proper integration frameworks to build your websites. This gives us a better opportunity to work on all the minute details and provide you with the best results. The building process involves using a lot of trial and error method as we go through a variety of options in order to give you the better than the best results .

LAUNCH

Once we are ready with the final product, we are all set to launch your website in the digital market out there.But our journey does not finish here. We are driven by complete customer satisfaction and thus assist you till your website has reached a point where it becomes a magnet for success.